Rutherglen by-election, what did happen?
According to Kieran Andrews, Scottish Political Editor for The Times, Labour 'blew the doors' off the Rutherglen by-election. He summarises it here.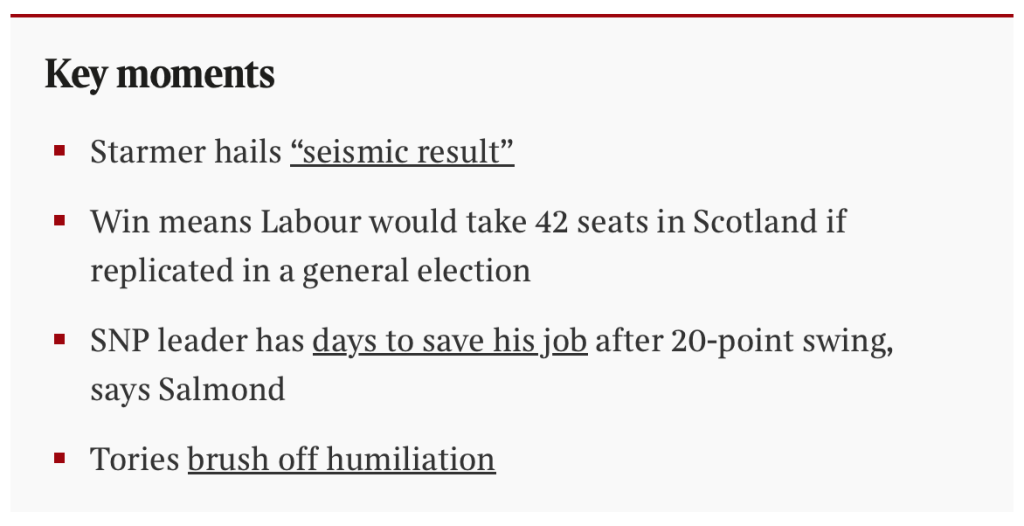 Seismic? Tory humiliation? Is this just hyperbole, exaggerated and not meant to be take seriously? Or does it have some footing in reality?
Let's have a look at the Percentage Vote Share
Here's outcome of the last six Rutherglen elections for Westminster, calculated by % vote share.
So yes, you look at that and think wow, that is a big swing back to Labour. Possibly seismic. Definitely humungous. Labour is almost back to its 2010 vote share. But SNP has dropped back loads. And Tories have disappeared which does seem to give some real backup to the comment about a Tory humiliation. So maybe not hyperbole, maybe Mr Andrews means it.
So now let's have a look at the same result from a different angle, the numbers of votes cast
We're obliged to Dr Andrew O'Malley for this layout.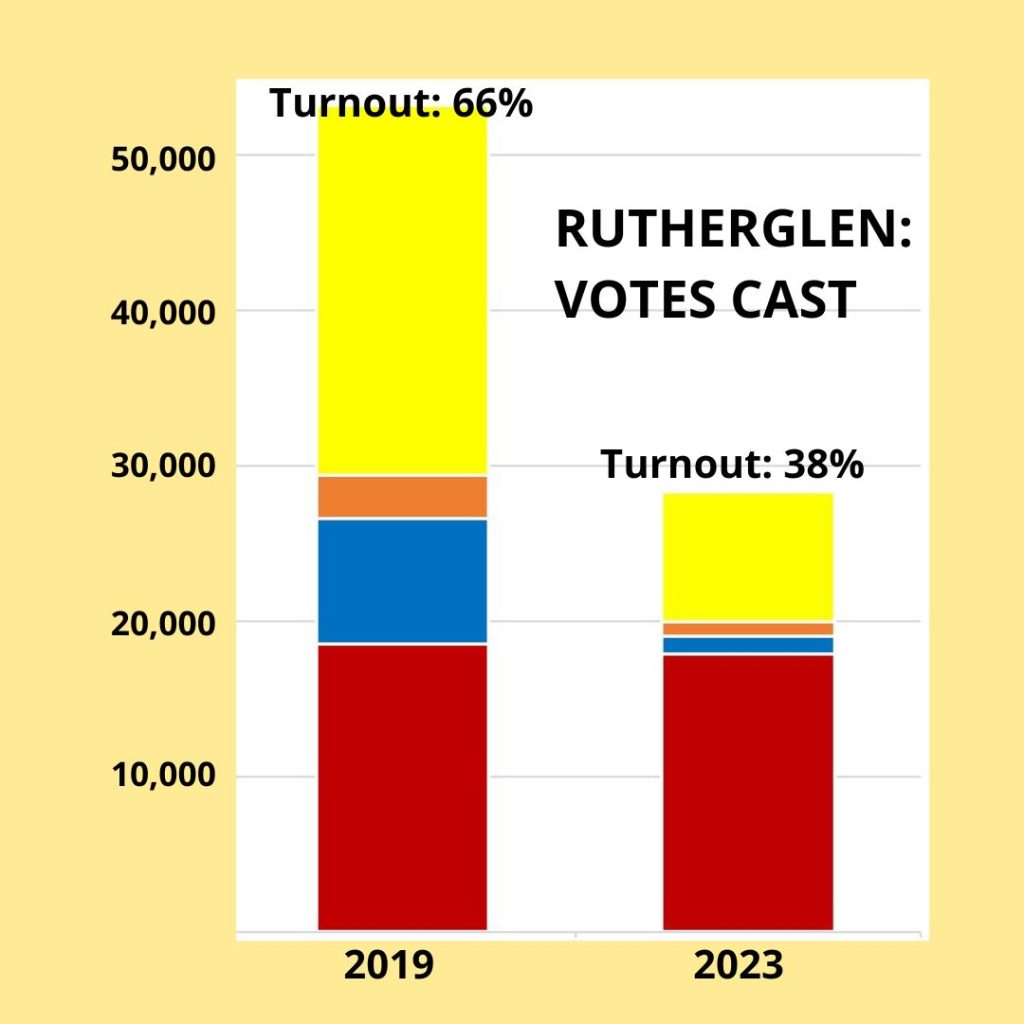 So now there's no increase in support for Labour, in fact there's a slight drop in votes cast. But certainly it's a bad outcome for SNP. That is a very big drop in votes cast for them And definitely a humiliating night for the Tories.
Both these graphics are valid. Percentage vote share is a good way of comparing election results normally. But it falls down when there are big differences in turn-out and that's what happened in Rutherglen this time : the turnout was only 38% compared to 66% in 2019.
What really happened? This is how I see it :
Labour pretty well maintained their core support compared to the 2019 General Election in terms of the votes cast. By vote share they increased their vote by a very big swing..
Looks like Tory voters stayed at home. Possibly some of them voted for Labour. Whichever way you look at the result – % or votes cast – it wasn't a good night for them, especially when you look at their Rutherglen results in the 2015, 2017 and 2019 general elections.
SNP failed to get their core support out. Votes cast for them more than halved. And OK by-election turnouts are usually low. But that is a miserable result. Rutherglen is sending them a message.
Main Conclusions? Labour did do well to keep their votes cast steady despite the low turnout. But looks like it woz the SNP wot lost this seat. They had a good candidate. What happened? Apathy? Frustration? The next general election is probably about a year away, maybe less. It's SNP task now to find out and remedy this result before then.
What Sir John Curtice thinks….
Scotland's favourite psephologist wrote up his conclusions for the BBC in his article on the Rutherglen by-election: Does Labour's win signal radical change?
It includes this reminder of just how Labour Rutherglen has always been.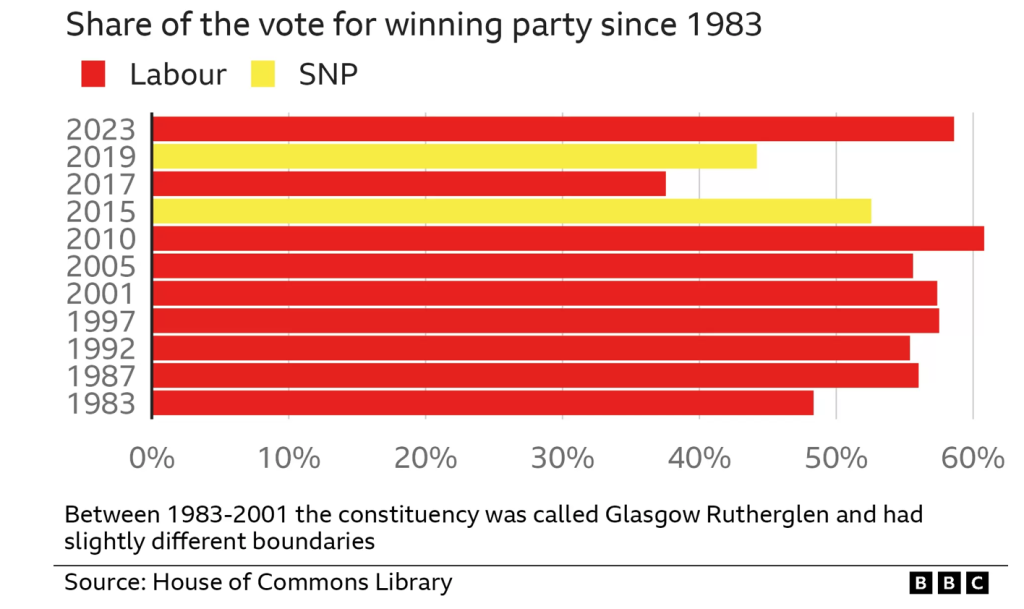 And if you missed our podcast from Rutherglen in the run-up to the election, you can watch here:
Rutherglen By-election: IndyPodcasters Hit the Streets