In the May edition of Indy Jigsaw Show we talk to Mike Russell. Mike is currently SNP President and formerly Cabinet Secretary for Constitutional Affairs.
He talked to us about the constitutional safeguards we will need in place upon independence. And how we might start now in getting a provisional Constitution in place. A provisional, interim Constitution to give us time to deliberation on a full Constitution. Then write and vote it into law, presumably via a referendum.
Our IndyLive Podcasters were out an about in Milngavie. They met up with the local Pensioners for Independence stall gang. And they asked some passers-by for their thoughts on whether Scotland needs a written constitution. Or for that matter whether the UK would benefit from one.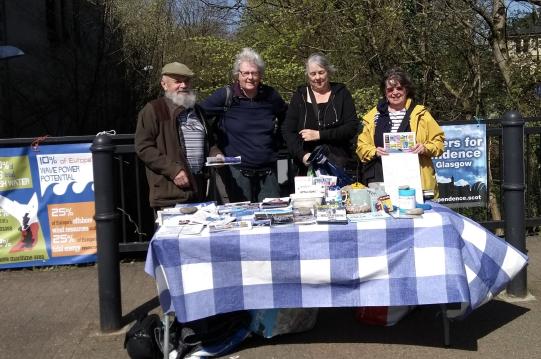 You can listen to all that and more in the podcast.
Watch out for our June edition for Part 2 of this Constitutional theme. Our main guest is Dr Elliot Bulmer. Elliot is a constitutional expert and advisor to overseas governments. He describes how to go about writing a Constitution. Then he reflects on how an independent Scotland might do the same. We also talk to Jenny Eeles, presenter of Random Scottish History podcasts, about the Claim of Right for Scotland, its origins and its significance now.