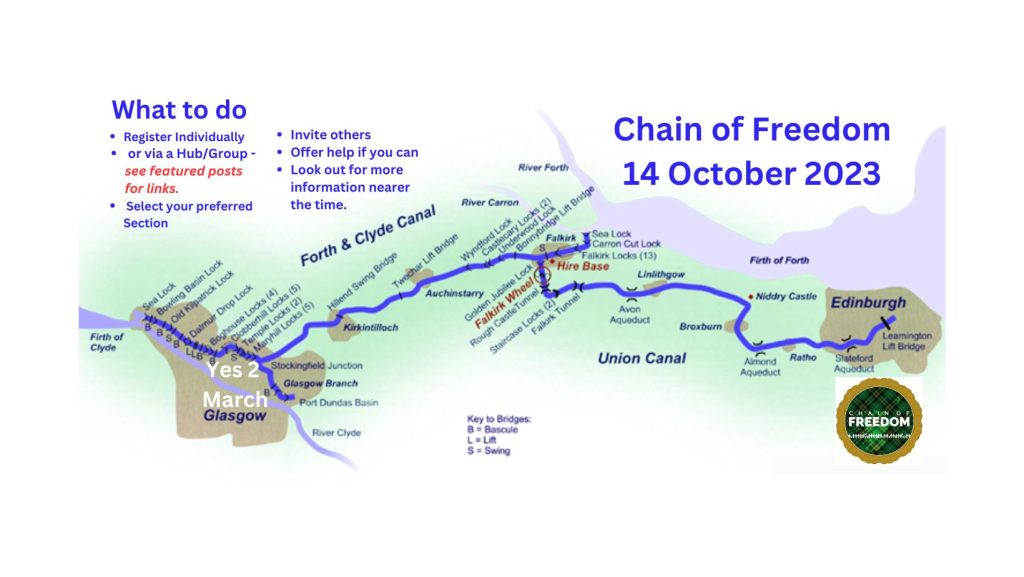 Judith Reid is one of the team organising the Scottish Chain of Freedom event, an ambitious plan to have 75,000 people all holding hands all along the Central Belt canal system. Here she talks to John Drummond about how the idea came about and what stage the plans have reached.
Find out more from their Facebook Page and register interest in taking part.
We have an update on Chain of Freedom Scotland planning and progress from Wilma and Judith, the irrepressible pair from InverYess who are masterminding this ambitious project.  Find out how it will work and how you can get involved.