Iain Bruce talks to Mary Church, of Friends of the Earth Scotland, about the Scottish government's new Energy Strategy and Just Transition Plan. Does it need to go further? Faster? Are hydrogen or carbon capture the solutions we need? (This is the latest episode of Rising Clyde.)
The Plan has some great visuals to show just how energy rich we are.
For example, just look at these figure and projections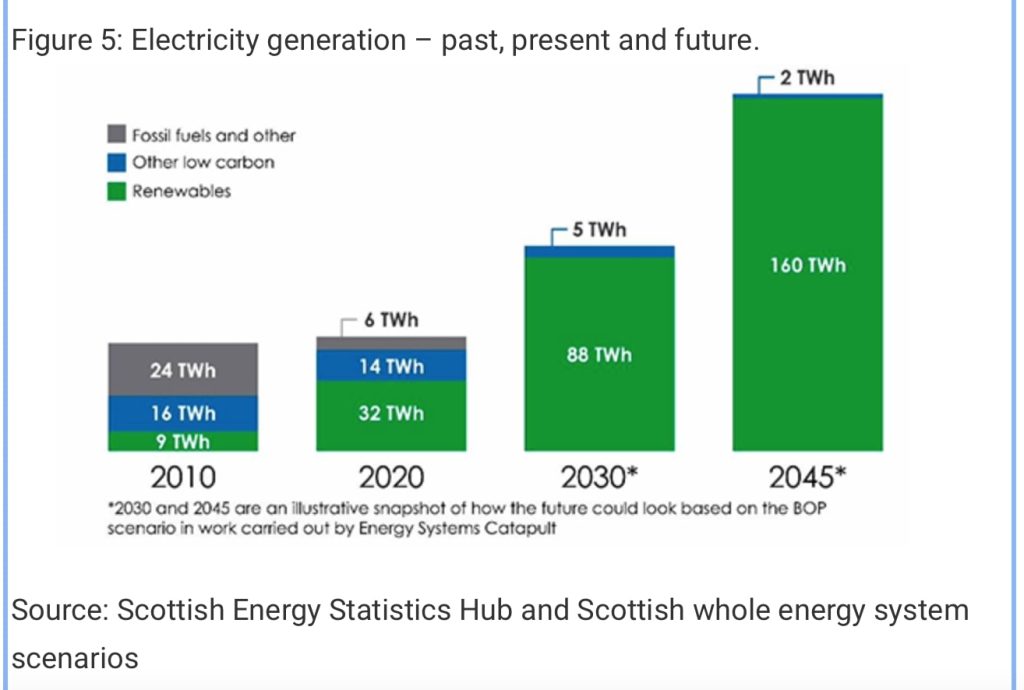 And if you're wondering how much of that we need here in Scotland and how much can be exposed, the answer is "A Lot!"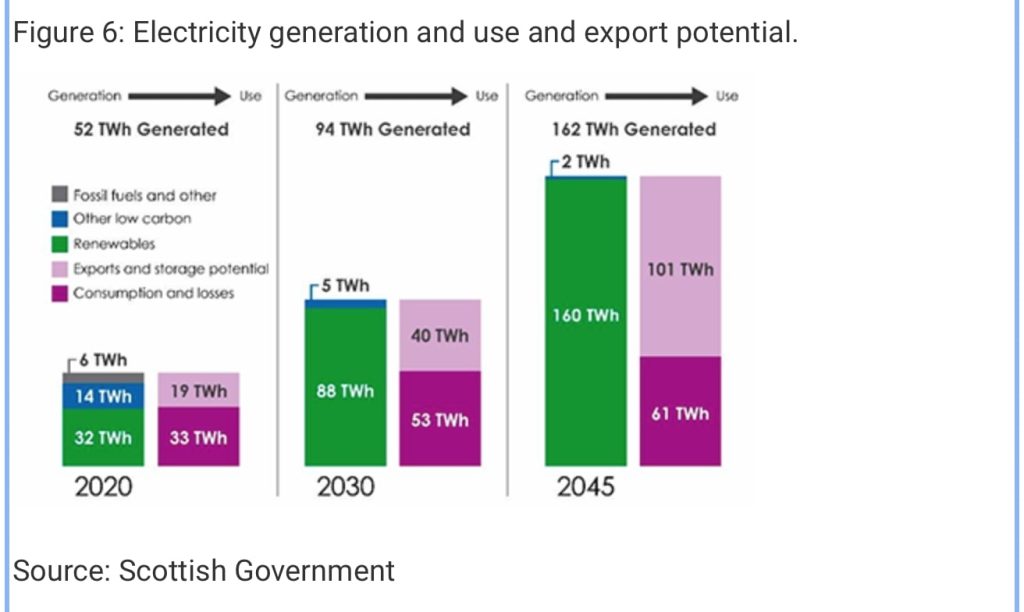 You can find lots more in the draft Plan. Just click on the image.