It's been a busy time what with the Coronation, the independence march in Glasgow, and the Republican rally over in Edinburgh. All on the same day!
So now we have a new Head of State formally installed on the throne. Even if he did seem a bit grumpy at moments on Saturday. And when I realised that Charles had to sign something or other during the Coronation, well my heart was in my mouth…. what if the pen leaked again and he flung it across the Abbey. Fortunately the pen and the King were well-behaved on this occasion.
So getting back to my blogging to-do list…. I wanted to show you another Head of State.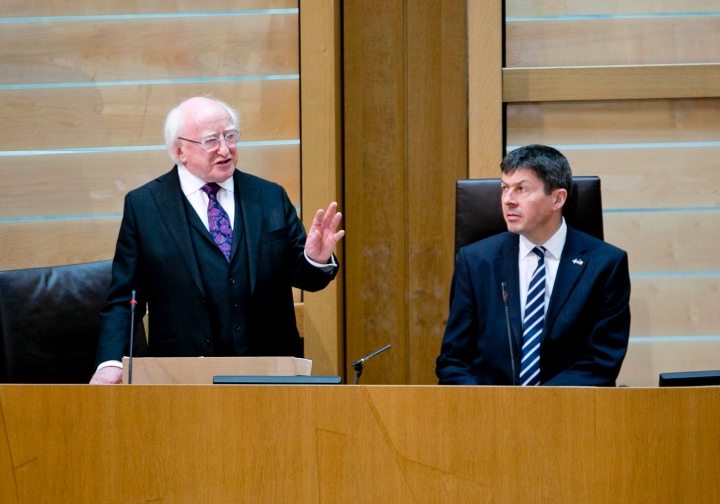 Not a hereditary one, an elected one. And a much-loved, valued and appreciated one too. A poet, and a thinker. Michael D Higgins, President of Ireland. It was while I was at another event – For A Scottish Republic – that I heard Patrick Harvie remembering the very strong effect this address by President Higgins had had on him.
So here is his address to the Scottish Parliament. The date had, of course, been arranged for a considerable time but as it happened he was in Holyrood just six days after the Brexit referendum.