Yes Biker Sandy McCracken
You may have heard about the tragic death of Sandy McCracken following a serious road traffic accident en route to the Kyle of Lochalsh Independence Rally.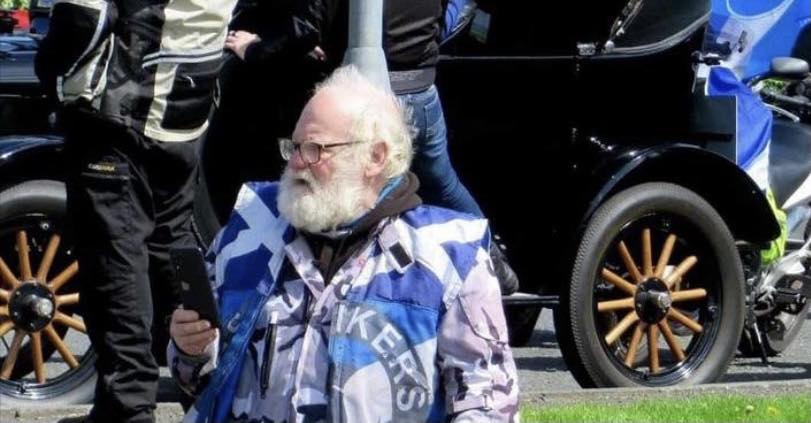 Sandy will be escorted by his friends…
This morning the Yes Bikers escorted Sandy's body from Govan, Glasgow down the M74 to the England border. Yes supporters were on some of the M74 bridges to wave him off.
We went along to Govan as the Bikers were gathering and watched them set off. Here's our video of them. We've included some video from M74. And at the end you'll see the Yes Bikers as they rode over the Kyleakin Bridge.