Indylive Podcasters Fiona and Marlene on location!
Marlene and I were in Arbroath for the weekend of the All Under One Banner march. We were celebrating 700 (and 2) years since the signing of the declaration of Arbroath.
We headed up on Friday 1st April which was coincidentally the first day of the re-nationalised Scotrail service. How lovely to travel in a train that we own! We arrived in Arbroath right on time – well done nationalised Scotrail.
First, we headed up to the Abbey to have a good look around. Even as a ruin it is a beautiful and imposing building so we shot some film as we wandered around. We were briefly joined by another visitor who had made his way from Fort William for the march. He was a retired bricklayer and he told us that some of the techniques used in building the Abbey had been lost in the mists of time!
Obviously we gave the local Wetherspoons a wide berth and so we ended up at the harbour for a delicious meal at the Old Boatyard Restaurant. In return for a demo of how to eat mussels from a shell, a couple of helpful diners gave us directions to the Declaration of Arbroath statue. And so we decided that was our mission for Saturday morning!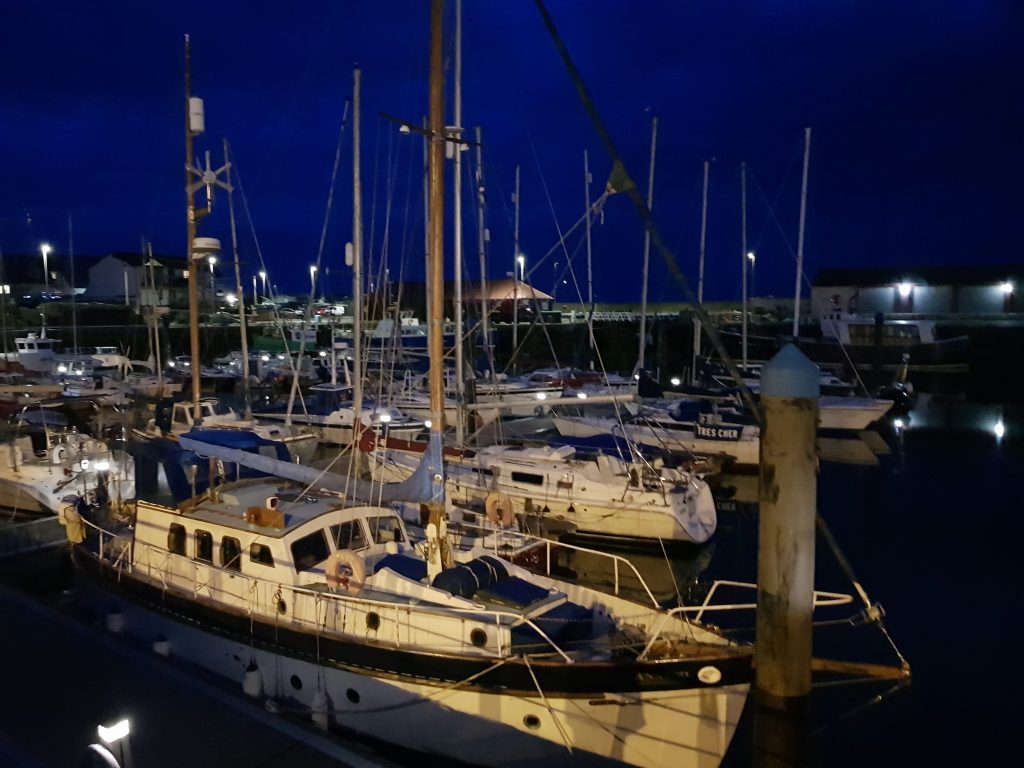 Saturday 2nd April
Saturday was clear and bright so we headed off to find the statue of the Declaration of Arbroath. It was well worth the effort.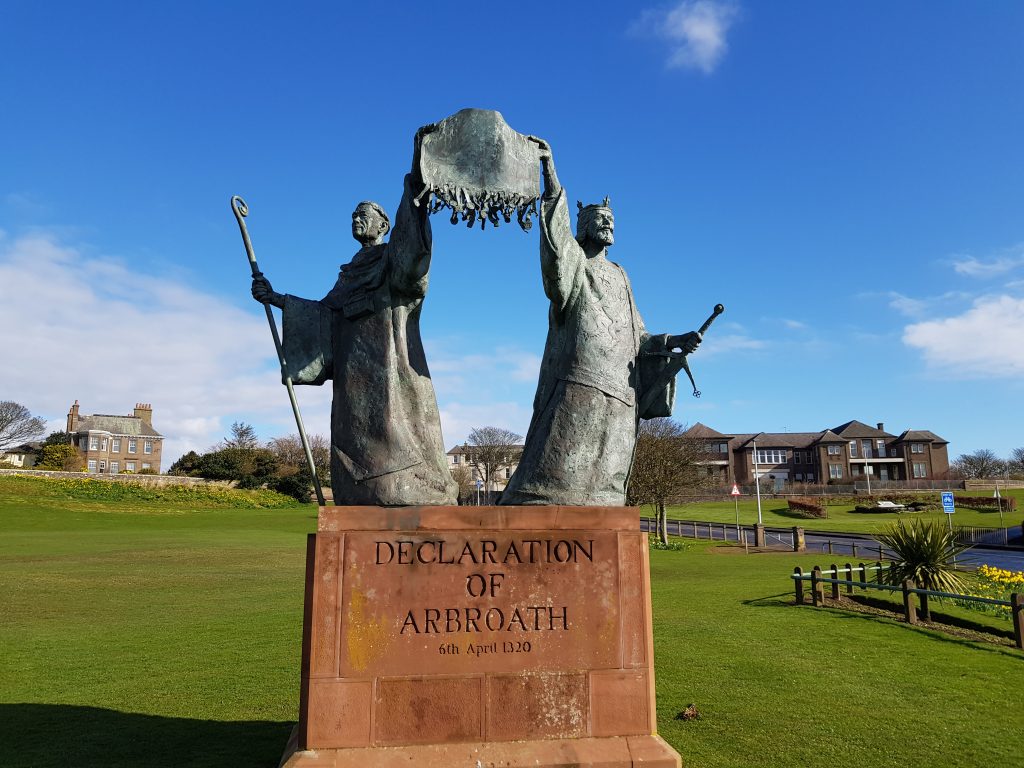 The AUOB march was exciting – the biggest so far this year. Marching through the very places that the Declaration had been written and signed was also exciting! We met up with friends old and new from the Indy community.
As Scots, we are often ignorant of our own history. In this special vlog of our visit, we include footage of the march. We have also added an episode from historian Stuart McHardy's excellent Radical Scottish History podcast. Now we can all better appreciate the significance of the events we are commemorating. Although, as Mike Russell commented in his speech, there probably were fewer Yes Bikers back in 1320!
Here is the video of our adventures in Arbroath – hope you enjoy it!