Might Charles III be the last King of Scotland? There has been some polling done on Scots' attitudes and support for the Monarchy. The most recent was done in October 2022 by YouGov. And of course that was after the death of the Queen.
It's a close run race, the Monarchists win by a nose
Sorry, I just thought the Queen would have appreciated a racing term. 🏇Overall 41% would keep the Monarchy in an independent Scotland while 40% want an elected Head of State. (And there are about 20% yet to decide.)
However when you look at the age breakdown it's very different.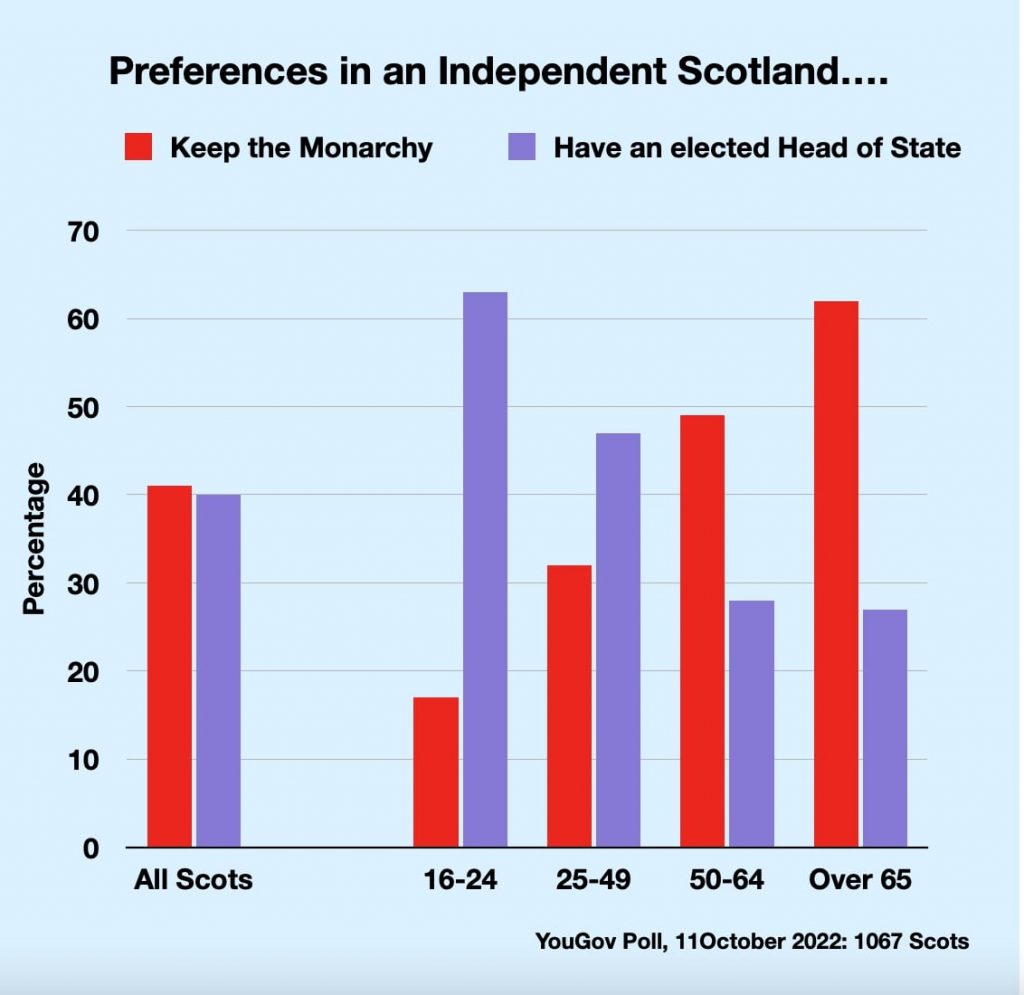 But isn't something about this graph familiar? Let's plot it again …
It's a pattern we are now very familiar with. The younger you are the more you want Scotland to become independent. Now we see there'a a parallel pattern for an independent Scotland becoming a Republic.
Did the Queen do a good job as Monarch? What about Charles, will he? William?
The poll also delves into other aspect of our views on the Monarchy. Do we think the Queen did a good job on the whole? What are the bookies odds on Charles and William?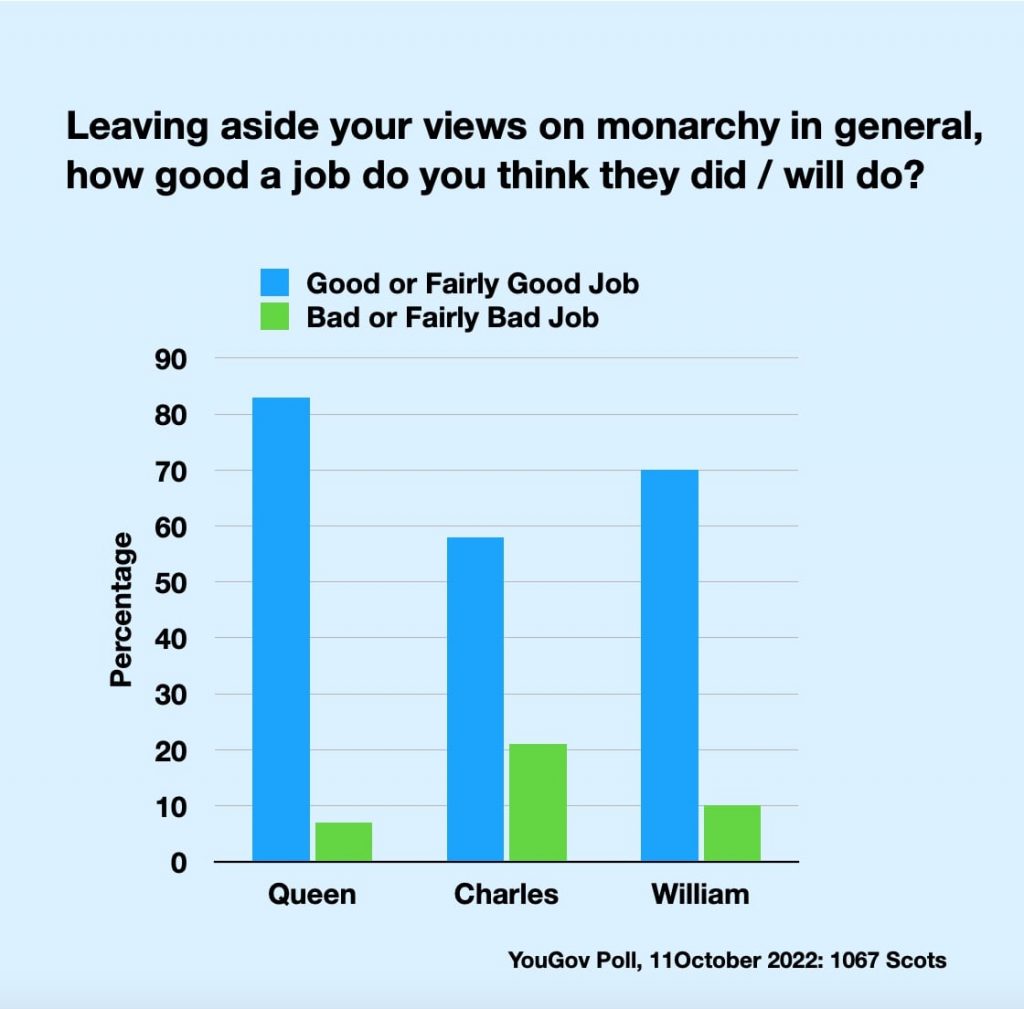 As you might have expected, the Queen wins by several lengths. Charles didn't do himself any favours early on in his racing career. And now he has a bit of ground to make up over his son. Still, the going is good and he has the advantage of the inside rail now that he actually is King.
Sorry again, I'll just go and have a wee lie down.
So overall conclusion from all this?
Looks like it's even worse than Unionists fear… not only are we heading for Independence, we are also heading for a Scottish Republic. Charles III may indeed be the last Monarch of Scotland
In December one of our podcasts was from a discussion organised by Radical Independence Campaign and Our Republic. You can listen to it here: "A Republican Response to the Coronation"
For all the polling details follow this link: YouGov: Do Scots Want to Keep the Monarchy in an Independent Scotland?