Welcome back to our monthly newsletter for July 2022
Just when we thought it was all going to go quiet for the summer recess, politics got interesting again, didn't it? So here's what we've been up to in July plus a forward look to what we've got planned for August. We also have a special item exclusively for you, our newsletter subscribers, so read on.
Indy Jigsaw Show: the Art of Independence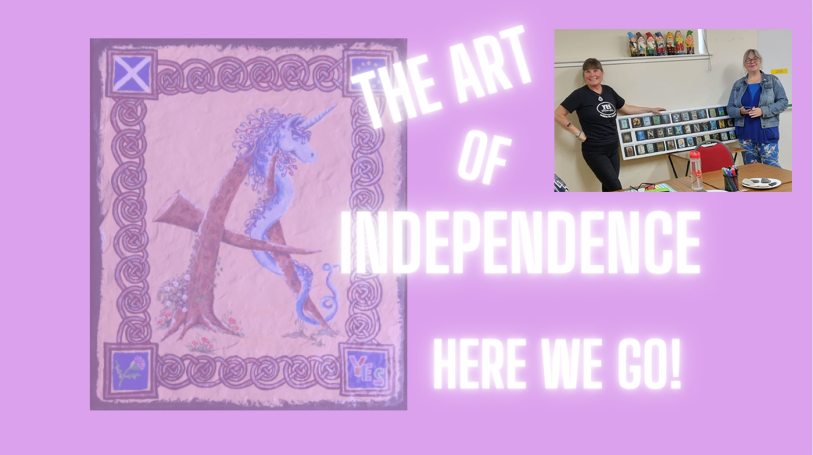 In this month's Indy Jigsaw show we took a look at the amazing creativity of the Yes movement. We feature the Yes stones, slates, bridges, gnomes and more. Although we put out a podcast version as always, this was definitely an episode that was best appreciated on Youtube. We put out some short clips of the more visual elements of the podcast which you can find on our Indylive Extra Youtube channel here.
Marlene was off on holiday so Yes Slates artist (and fellow Clacks WFI member) Lynne Dougan joined us as guest presenter. Lynne got to grips with our Streamyard studio in no time.
Mibbes Aye Show: Pensions after independence
We all remember how crucial the subject of state pension became in the 2014 referendum. The July Mibbes Aye Show featured a talk from Dr Tim Rideout. He covered not just the state pension after indy, but also a range of other pension provision including public sector, Scottish civil service, Uk civil service, private and self invested pensions. You can listen to the whole podcast here:
Tim explained how the Scottish Government could afford to pay the current level of Scottish state pension with cash to spare. This graphic shows the figures which come from the unionists favourite data source GERS. We have created a shareable clip on our Indylive Extra Youtube channel of Tim Rideout explaining these figures which you can find here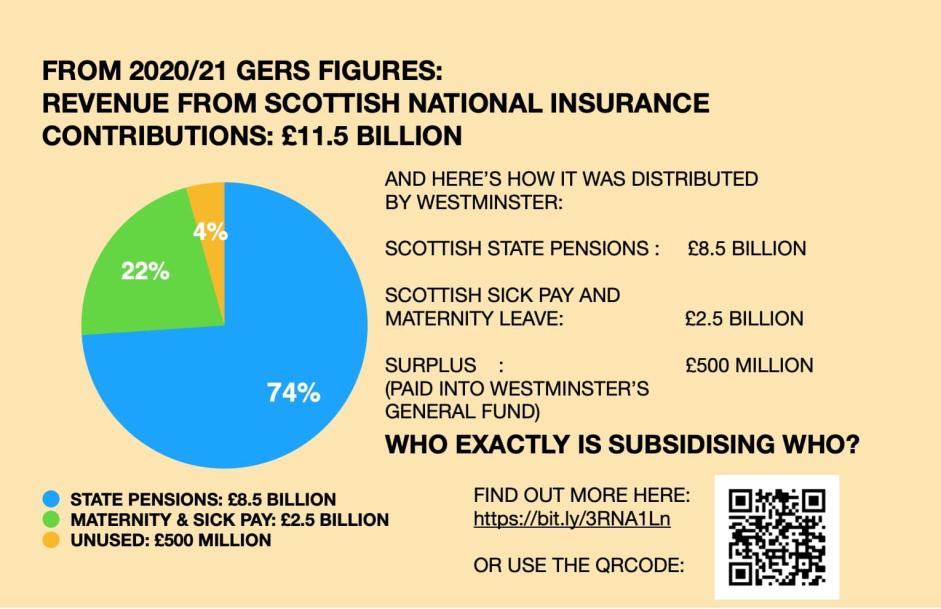 This episode has had well over 1200 views/downloads so far which shows just how much interest there is in the topic.
Bits & Pieces July 2022
Despite Holyrood being in recess we still had plenty to talk about in the July edition of the Bits & Pieces Podcast – you can listen here:
Social media adventures
Indylive Podcast team don't have a Facebook page although we occasionally post on Independence Live's page. We are on Twitter @scottishindypod and, as we told you last month, we had dipped a toe into the unfamiliar waters of TikTok. We were delighted to have one of our TikToks go viral this month with over 100k views. Here's the video we used for our Tiktok post: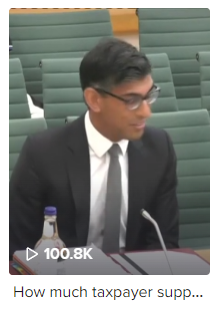 Subscriber special
We promised you a special item just for our newsletter subscribers! So here it is – your exclusive link to an Indylive Extra forward look for August with Fiona and Marlene . We hope you enjoy it!
Dates for your diary:
5th August – Indy Jigsaw show Radical Tax Reform (YT and Podcast)
12th August – Guest podcast: Power to the People
16th August – Mibbes aye show: Our Borders, Our Opportunity? (Youtube)
19th August- Mibbes aye show: Our Borders, Our Opportunity? (podcast)
20th August- Independence march, Inverness
26th August – Bits & Pieces Podcast: Aug 22
Indylive Podcasters public chatroom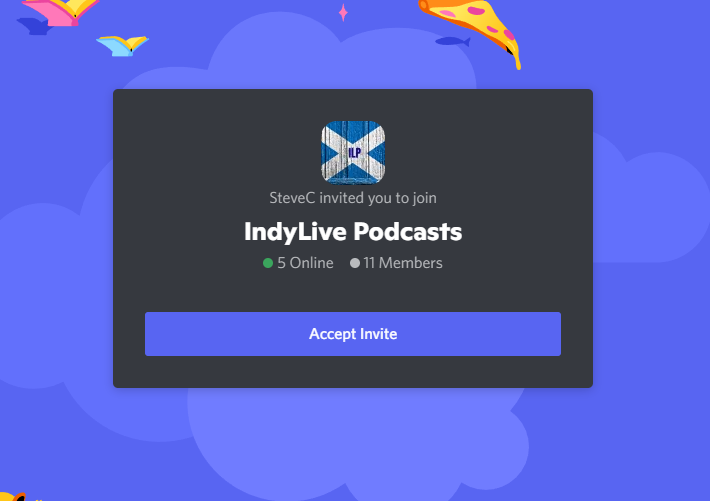 It is always good to get a two way conversation going so we have just opened up a public chatroom on our discord server. If you would like to chat, give us feedback or just say hello, you are very welcome to drop by. The invitation link is here.
That's it for this month, don't forget to check out the Land Reform blog post which will also have been issued with this mailing. If you get a chance, the Scottish Government's consultation on Land Reform is open until September.
THANKS FOR LISTENING!!