Welcome to our monthly update!
Indy Jigsaw Show: Creating a Constitution for Scotland
This month's Indy Jigsaw show is part one of a two part Constitution Special. We chat with Mike Russell about the work to kick start discussion about an interim constitution. This will be vital during the transitional period from a YES vote to our Independence Day so the more people who take part in its development, the better.
In part two we will focus on the Claim of Right and its relevance today. We also ask constitutional expert Dr Elliot Bulmer how newly independent countries develop their own constitutions and why it is so important to do so.
All Under One Banner Glasgow
On 14th of May we headed to Glasgow to cover the AUOB March. It was a much smaller affair than in previous years, which reminds us that things are still not back to normal after the pandemic. Our intrepid podcasters captured footage of the march as it set off, which you can watch on our YouTube channel Indylive Extras. The music was performed live by Kevin Gore in George Square.
We were also road testing our new Indylive Podcast hi-viz jackets. Fiona went for the traditional look while Marlene preferred the over-the-backpack Quasimodo approach.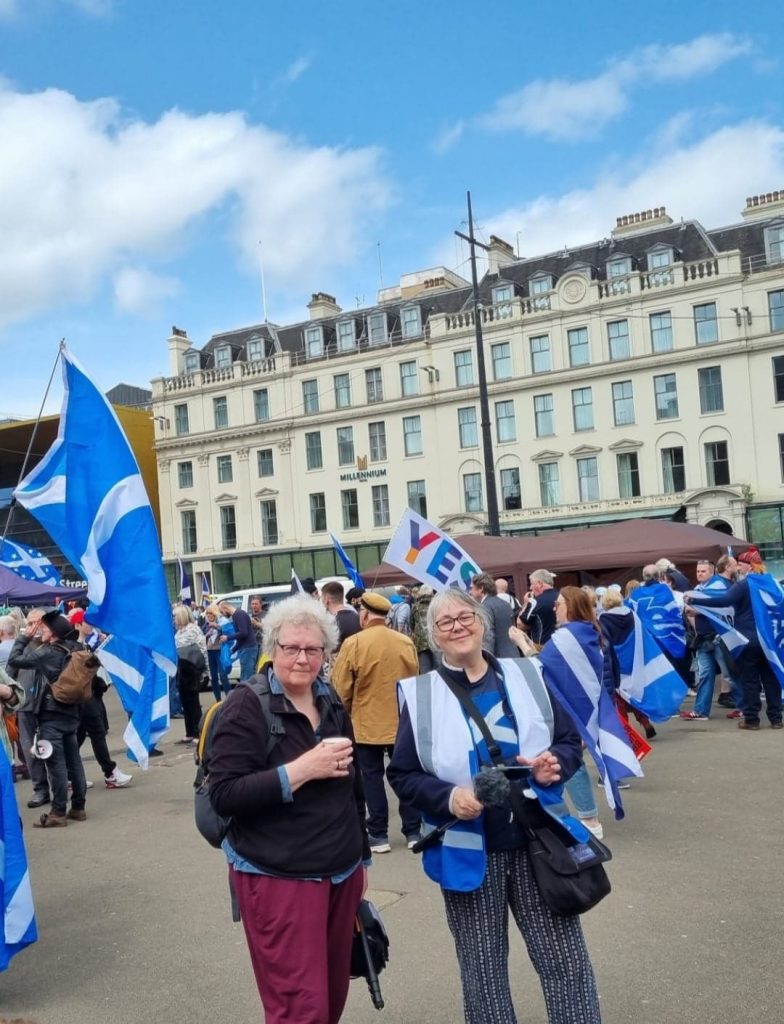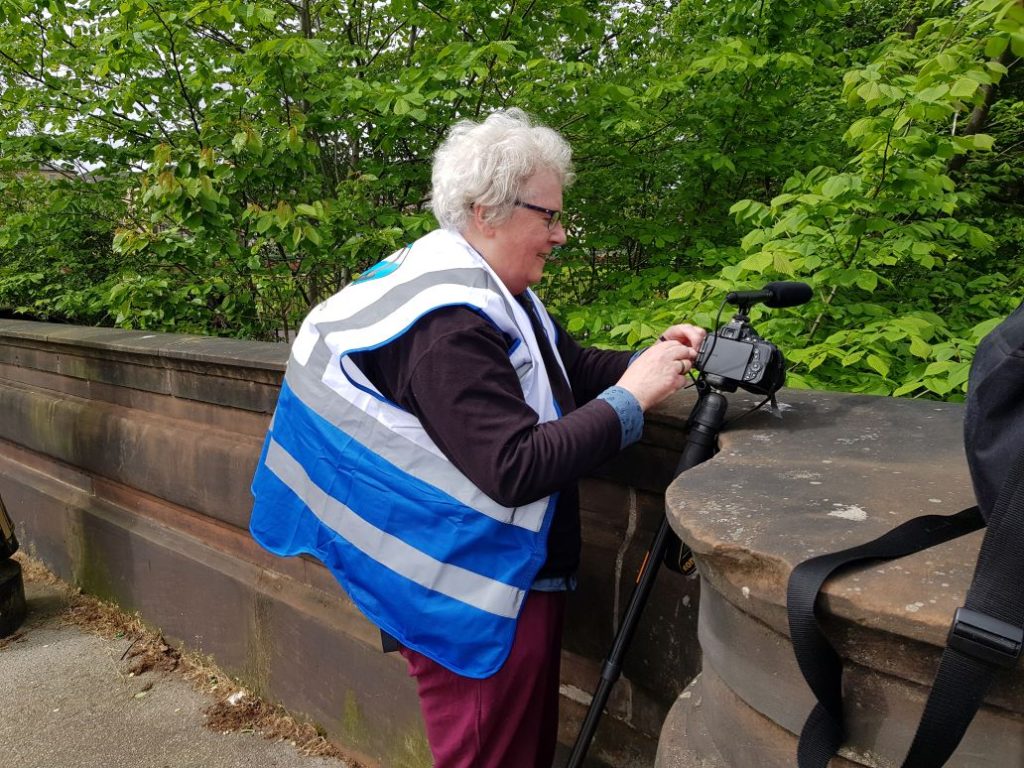 Mibbes Aye: Ageing well
This month's Mibbes Aye show featured Craig Dalzell and Bill Johnston who gave us a preview of their new book "All of our Futures" . The book looks at the challenges and opportunities presented by Scotland's ageing population. You can order your copy from Commonweal's bookshop here
Listen to the podcast here:
Indy Jigsaw special Update: Scotland and NATO
Back in January, our Indy Jigsaw show featured members of Scottish CND talking about the Treaty for the Prohibition of Nuclear Weapons and how to rid ourselves of Trident.
The war in Ukraine has forced many European nations to reconsider their previous opposition to NATO membership. Scottish CND's Bill Ramsay joined us in the studio for a special update show to look at whether Scotland's position regarding NATO membership has changed too. You can listen to that discussion here:
Bits & Pieces May 2022
This month's Bits & Pieces Podcast highlights the power of language, including Billy Kay's address to Holyrood in Scots and the hauntingly beautiful poem by Makar Kathleen Jamie.
We also look at the council elections in Scotland and Northern Ireland and some very worrying signs from Westminster. Also, catch the moment when UK government minister Greg Hands let slip just how much the UK treasury has made from Scotland's Oil and Gas over the years. And much more besides.
Video version of some of those clips are available on our Indylive Extra youtube channel, including the one of Greg Hands here
Listen to the full podcast here:
Coming up in June…
Friday 3rd June: Look out for that second part of the our Indy Jigsaw show mini series looking at the Constitution
Friday 10th June: Our guest podcast is an episode of John Drummond's TNT Show with guest Sara Salyers
Friday 17th June: On our Mibbes Aye Show we will be looking at how Scotland's politics and future is viewed from Ireland. Our guests are Dr Paul Gillespie from University College Dublin and members of Grassroots Oban and Pensioners for Indy.
Friday 24th June: We'll be back with another selection of topical clips in our Bits & Pieces Podcast
We will also be out and about at various indy events this month. If you spot us, come and say hello – we would love to meet you!
Thanks for listening!