Believe in Scotland have added an online shop to their website.
If you're looking for their leaflets, badges, car stickers, t-shirts, booklet….. this is where to get them. They've got starter packs too, with a variety of campaign material. They've even got an umbrella!
And…. the greater quantities you order, the lower price you pay. Here's the link to Believe in Scotland Shop. I fancy the umbrella. My old one blew outside in the other day.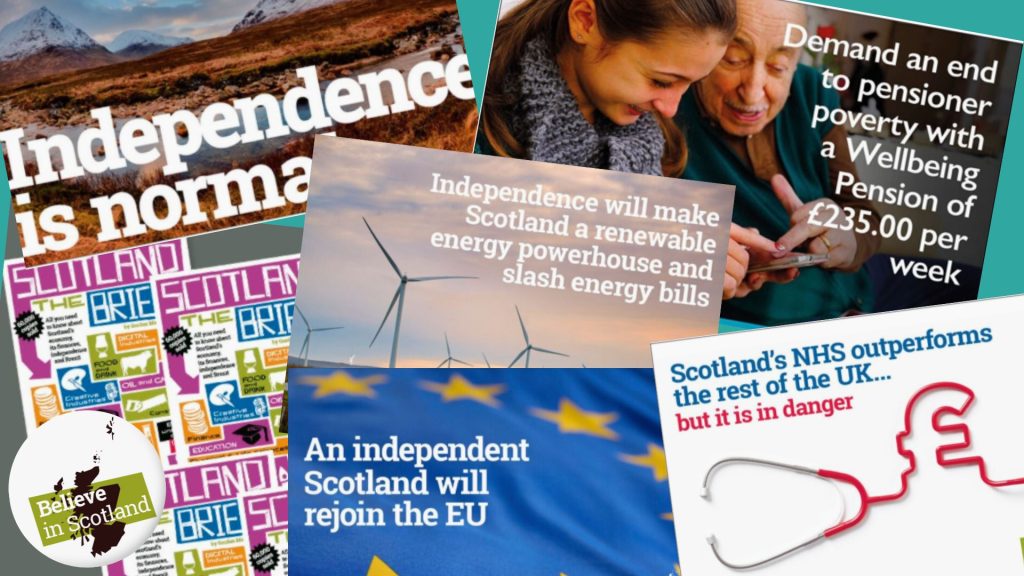 Much of Believe in Scotland's campaigning strategy is centred round further developing a well-being economy for an independence Scotland. We covered some of those ideas and the evidence for their effectiveness in A Well-Being Economy for Scotland, a podcast with guest Gordon McIntyre Kemp