An independent Scotland has a unique and exciting opportunity to introduce an effective customs and borders system which facilitates trade and collects revenue for us.  
We keep hearing about those troublesome "hard borders"! Customs and Borders expert Bill Austin explains clearly and convincingly why that term is a complete red herring. He also lays out the main elements that we will need to set up Scottish Revenue Services.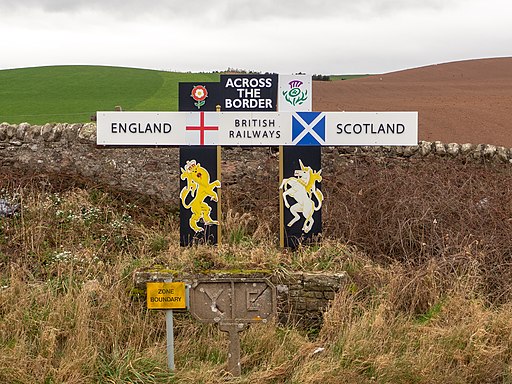 Bill Austin worked for over 40 years in UK Customs & Borders services.He advised newly independent nations on best practice in setting up their own services. Now he is an advocate of what Customs & Borders services could be like in an independent Scotland. Clue: they'd be much better than the current UK setup.
Listen to the talk and discussion here:
You can download Bill's paper "An Independent Scotland's Smart Borders". Sadly Bill Austin died some months after giving this talk. He will be much missed for his expertise and support of the independence campaign.
Here are some of the points made by Bill in his talk:
The 2014 Referendum White Paper was abysmal as regards Customs & Revenue
Our revenue collection will follow from our Constitution which should say that wealth created in Scotland will be taxed in Scotland.
we will collect all tax owed unlike at present where revenues are not collected because there are not enough resources to collect them.
collecting all revenue owed opens up more power to redistribute wealth, eg increase state pension so that it's not near the bottom of OECD nations as UK State Pension is at the moment.
Hard borders are a no-no in modern world. No such thing as a hard border. The World Customs Organisation and the EU Acquis don't recognise the term. Hard border is Project Fear. And the phrase comes from Home Office where it sounds hard. But it doesn't work in NI and it doesn't work from the Treasury point of view because it doesn't support trade. What EU wants to know is whether a customs system can protect the Single Market and the Customs Union.
frictionless borders come from an effective Customs Service. And in France about 90% of revenue is collected inland, not at the French borders.
we have a golden opportunity on the horizon. But we need our ports ready to go to support our exports and imports. In particular we need to be developing our ports on the East coast.
at present Scotland is in a statistical desert. Data is not collected in a way that enables us to know what Scotland is buying and selling.
After Bill finished talking he took Q&As from his audience. Here are some of them:
Should immigration be a public health responsibility, rather than a Borders responsibility?
Can Greenock handle really big container ships? Greenock is the export hub for the whisky trade.
We need infrastructure investment especially for roll on/roll off ports on east coast.
how much will it cost to set up these Revenue Services? how many will it employ, and where do we get them?
to what extent are the limits of HMRC caused by revolving doors where people from the big four accountancy firms advise and help make policy for HMRC?
what do you think about how about setting up AGFRR as tax and revenue basis?
what is the order of priority between collecting revenue, catching those who try to evade it, and supporting traders?
UKGov is touting the idea of Free Ports. What's your opinion of that?
More on customs and borders
Check out our Borders and Customs category for more on customs and borders